Julian Opilsky – the literary alias of Jurij Lvovych Rudnitsky (October 8, 1884 – February 9, 1937), an Ukrainian writer.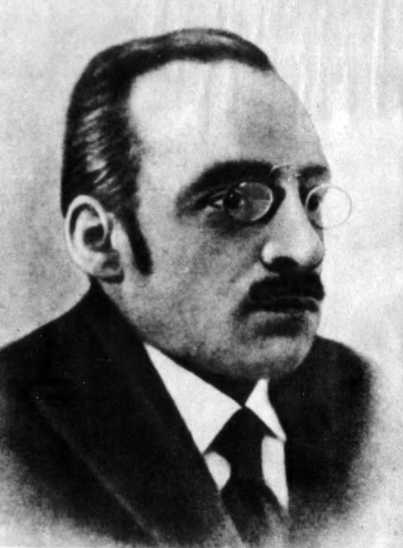 Jurij was born in the city Ternopil in the family of a high school teacher. Back in his childhood he was ill with spinal curvature (scoliosis). He studied at the Ukrainian Academic High School in Lviv, which he graduated in 1902. He studied in the universities of Lviv and Graz, graduating in 1907.
After graduation, he taught German and history at the Lviv Academic Gymnasium, compiled a textbook on German (1916). He died in Lviv, buried in the Lychakiv Cemetery.
The first attempts of Ju. Opilsky's writing work date back to the end of high school, 1902. But these early works have not yet been published. His first published work is the historical tale "I Come to You" (1918). Over the next 17 to 18 years he created a number of historical stories and novels, with which he has entered Ukrainian literature. Only a part of them was published in the lifetime of the author, and only in Galicia (in Soviet Ukraine his first book appeared in 1958 only).
In independent Ukraine, the case of publishing of works by J. has improved, but some of his creative work is still in the manuscripts.
M. Zh., August 23, 2019.
Writings